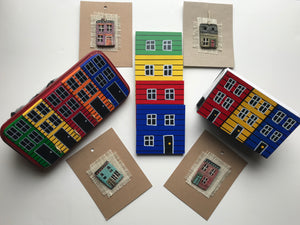 Row Houses
---
Our Row House products are designed and handcrafted by NL artisans. St.John's, the capital city of NL, is known for its vibrantly coloured row houses. Many of the city streets feature whimsically coloured houses and are often called "jellybean row".
The use of a rainbow colour scheme began in the late 1970's with the hope of injecting new life into a declining downtown.
Visitor's tip: you can view many brightly coloured houses on numerous St.John's Streets, including Gower Street, Kimberly Row and King's Road.
---
---